AnneMichelle Radcliffe: Emmy® Award-Winning Hairstylist
AnneMichelle, an Emmy Award-winning hairstylist with 25+ years in entertainment, now a Certified Trichologist and Hair Restoration Specialist, stands as one of the nation's foremost hair experts, blending cutting-edge solutions and artistic excellence with a deep commitment to transformation.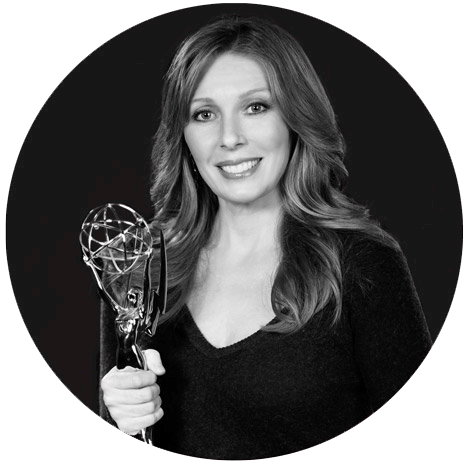 Her esteemed showbiz career spans stage, print, television, film, and media projects. Notably,she earned an Emmy Award during her tenure on Saturday Night Live. It was during this time that her passion for helping those with hair loss began.
During her showbiz years, AnneMichelle noticed a common issue – hair loss, even celebrities known for their beautiful hair silently struggled with hair loss. This fueled her desire to make a meaningful impact leading to her exit from show business and to the creation of AnneMichelle Hair, later evolving into Encore Hair Center.
At Encore Hair Center, AnneMichelle's passion remains assisting, empowering, and enhancing lives. She leads with evidence-based, cutting-edge restorative solutions, continuous learning, and world-class collaborations, providing clients with the industry's proven and most advanced solutions. Her expert guidance is given with care and positivity.
AnneMichelle holds memberships in respected organizations such as World Trichology Society (WTS), American Hair Loss Council (AHLC), the Academy of Television Arts & Sciences. Her accomplishments include a Women In Business Honoree title, esteemed artist from New York Women in Television and Film, and a judge for both the Daytime Emmys and the North American Hairstyling Awards.
Encore Hair Center's heartbeat is dedicated to rejuvenation, empowerment, and igniting transformation. Discover the Encore difference for hair that deserves an Encore!